Church School
Our Church School
"Let all that you do be done in love" 1 Corinthians 16:14
Hanging Heaton CE (VC) J&I School is very proud to be a Church of England School which actively promotes Christian values and fundamental personal values. This encourages commitment, effort and high standards in all that we do and enables children to discuss, explore and reflect upon those values we live by, which make us thoughtful, caring and responsible citizens.
We explore different Christian values during collective worship and in lessons. Our core Christian Values for 2023-2024 are:
Hope
Service
Humility
Justice
Generosity
Perseverance
We have a daily act of worship that we feel is central to the school day. A range of members of our school community including the head teacher, staff, pupils and local clergy leads worship. Collective worship themes each week allow us to reflect further upon each of our Christian Values.
The RE curriculum at Hanging Heaton is based on the agreed syllabus for Kirklees, Calderdale and Leeds – Believing and Belonging. This syllabus aims to develop pupils' understanding of world faiths and other beliefs, exploring their commonality and diversity. It also aims to "nurture pupils' awareness of the treasury of diversity as well as sensitivity to the questions and challenges that different views and cultures can present."
Through the study of other religions, and by developing links to other schools in the local area, we aim is to promote an attitude of understanding and tolerance through increasing children's knowledge about other people's beliefs, values and religious practices.
Our alliance with St Paul's Church is very important to us and we are blessed to have our Vicar, Father Jonathan Bish, on the Governing Body. This has ensured that Christian beliefs are at the heart of the school's work. We regularly visit St Paul's and enjoy leading services there throughout the year.
We understand school life can be extremely busy and that it is important for children to have time and space to reflect on their own beliefs and values. We have several reflective areas around school, including outdoors and within classrooms, allowing children the opportunity for quiet contemplation, the consideration of 'Big Questions' and to enjoy and appreciate God's wonderful world.
Our Helping Hands Group has worked very hard to create an outdoor reflective area where we can spend quality time reflecting on our wonderful work.
"I like that it is quiet"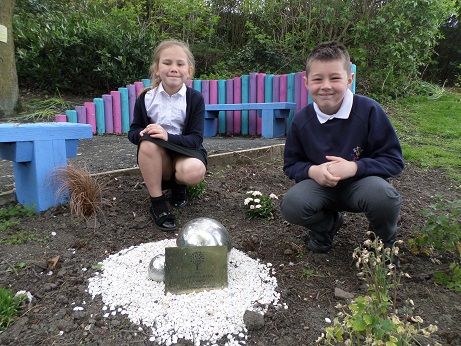 " I like the rock, sand and the beautiful colours"
"I like the colours and decoration"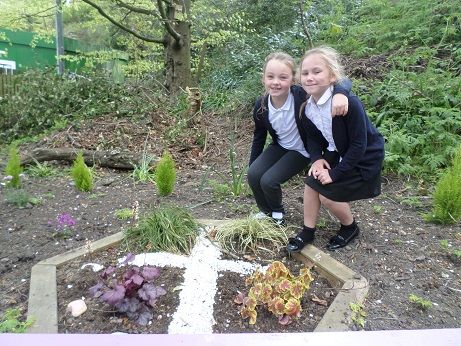 "I like the rocks are coloured"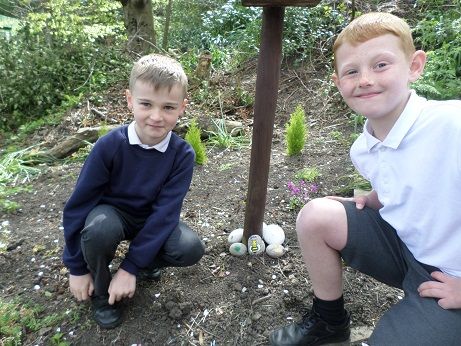 "I like that there are places for animals and that they made it so beautiful for us"